Already Loved
Already LOVED is a community wide ministry that loves and serves the foster care community around LIFEHOUSE Church from the inside out.
The name "Already LOVED" is based from 1 John 4:19 and whatever ways the ministry is able to love the communities foster children; it's only done out of a heart of gratitude for what God has already done for us. Also, it's a clear picture of the church described in 1 Corinthians 12. Some will be called to open their homes to children in need...while some will be called to support those that are through meal ministries, providing furniture, providing a night of sitting so the parents can get a date night, or simply, but most importantly, praying for the families and kiddos.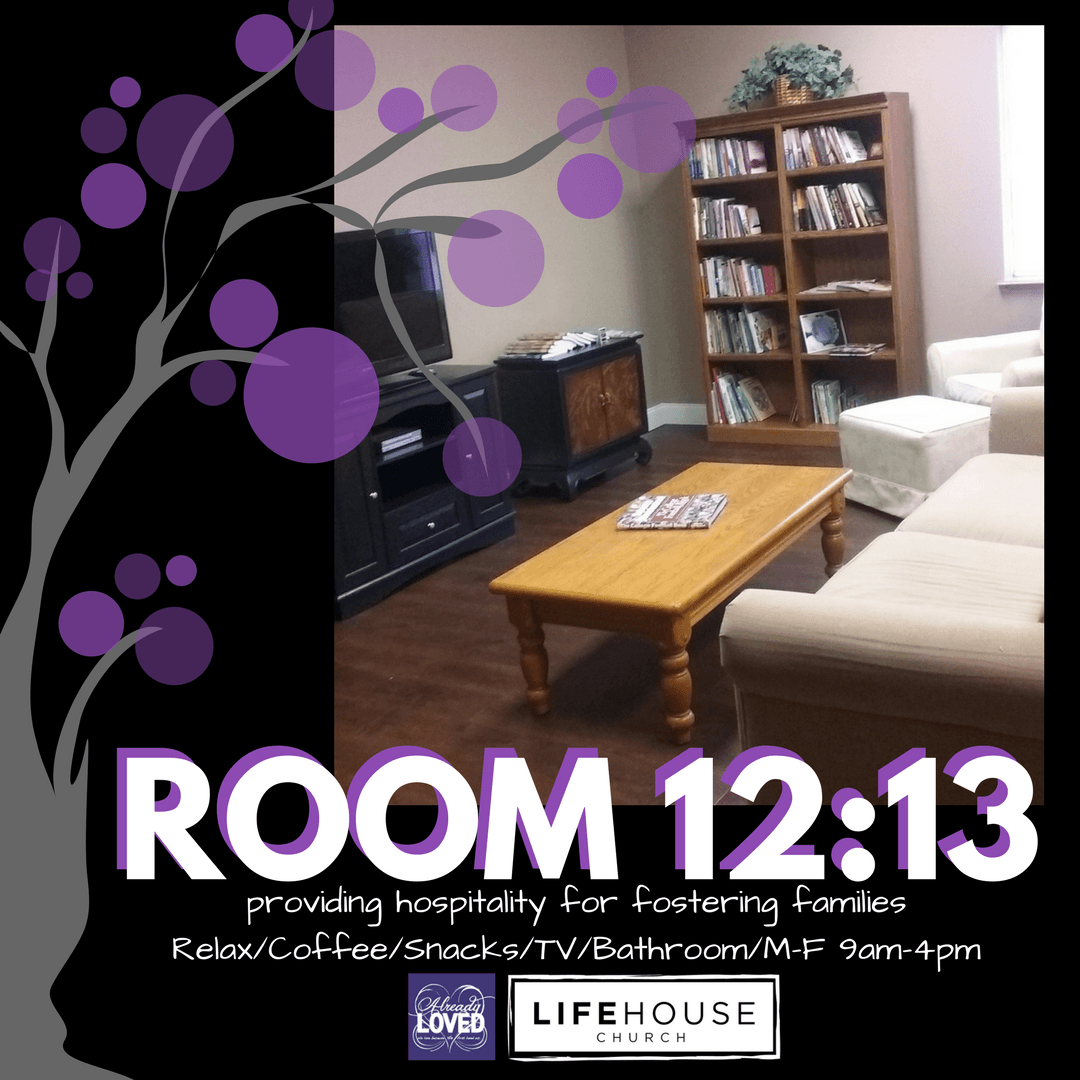 Already Loved offers a hospitality room as an option for foster parents that may not want to drive back home during visitations. There may be times when church staff are away from the building, but most days parents are able to swing in for a cup of coffee, snack, and maybe even a nap.